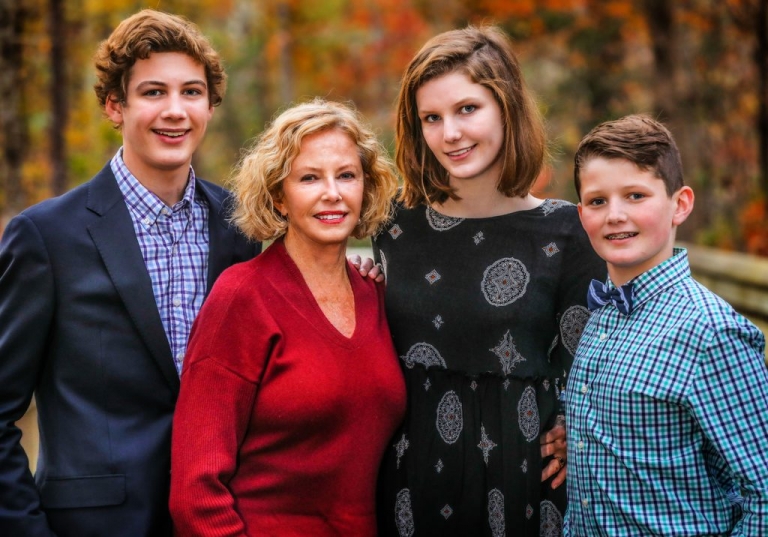 1. Match your interior design
When many families get professional photography done, they have the intention to hang their new photos around the house. Before you start coordinating outfits for your upcoming session, take note of where you'll hang the pictures and what colors you can use to compliment the interior of your home.
2. Use colors that compliment each other
Contrary to popular belief, families should avoid wearing the exact same colors to sessions with a family photographer. Instead, coordinate colors that work well together. Whether it be shades of pastel or colors that match the season.
3. Avoid patterns and graphic tees
Designs and graphic tees can be fun, but avoid them during a portrait photography session. This is because busy patterns or shirts can be distracting in a family photo. Think about it this way: when others are looking at your family photo, do you want them to see your family or your favorite Chewbacca shirt?
4. Don't overdo the makeup
Families usually spend a lot of time getting ready for a family photoshoot, which is great! However, it's important to dress and apply makeup like you usually would. This helps your family photos to look natural and not overly-posed.
5. Show off your personalities
Every family is unique, and the best family photos are the ones that showcase each member's personality. This also helps everyone feel comfortable in what they are wearing. A photographer's goal is to ensure your photos capture the essence of who you are, while making sure everyone feels confident in front of the lens.
If you're looking for a trusted photographer in Matthews or Charlotte, contact Chuck Eaton at me@chuckeaton.net to schedule your family portrait session.